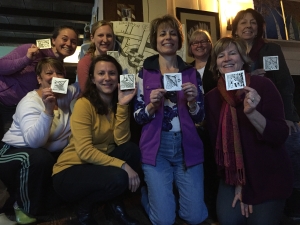 The PE Team and their Zentangles

Adult coloring books are all the rage lately.  I snicker each time I see one because apparently part of me is still twelve years old, and that part imagines that I'll open the "adult" coloring books and discover naked images to color in, but that's never it.  They are usually beautiful patterns or serene scenes.  I tried it.  I hated it.  It felt like an added stressor, something else to do, and I always felt like I could have picked a better color.  Plus, it's boring.  So I gave my adult coloring book away.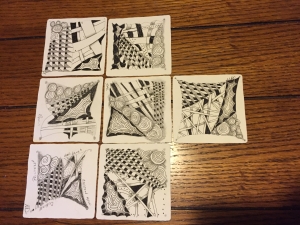 Meanwhile, in a similar vein there is Zentangle.  While they don't like the word "doodle," conceptually, it's basically mindful doodling.  You wouldn't think you need a lesson in how to doodle, but you do, at least if you want your doodles to look like art.  The images you create look cool and intricate, even though the patterns are simple to make.