Personal Euphoria Instructors
The Personal Euphoria instructors agree that teaching class is the best part of our day. We want to make it the best part of your day too. Our instructors are trained to modify moves to work with all different bodies and goals. We can modify for your needs. If you have something going on in your body, let your instructor know. In our classes we work as a team to make your body feel better.
Our Valuable Team Members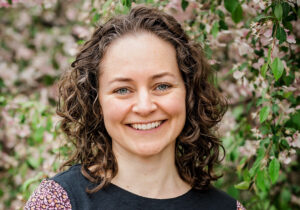 Maggie Downie is a Pilates Instructor and the owner of Personal Euphoria. She has a B.A in history from Eastern Connecticut State
University and has studied Pilates since 2002. She is certified in Beginner, Intermediate, and Advanced Mat Pilates through STOTT Pilates. Maggie has trained in Pilates for breast cancer rehabilitation and Pilates for pre and post-natal clients, Pilates Equipment as well as injuries and special populations. She has also taken classes and trained under Pilates Elders Mary Bowen, Ron Fletcher, Jay Grimes, and Lolita San Miguel. She thinks it is a privilege to work with different bodies- whether athletes or someone doing post rehab. She has been a guest on NPR and Better CT to share and discuss her knowledge of fitness. Her enthusiastic, upbeat personality is effective in helping students become energized about health and wellness.
Continue Reading
Less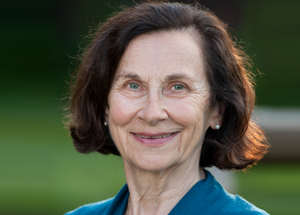 Jeannine has been studying Pilates as an instructor since 2005 and longer than that as a dancer. She has a background in dance and
studied under dance pioneer Truda Kaschmann, contemporary of Joseph Pilates. She is certified through the School of the Hartford Ballet and PEAK Pilates. Jeannine has taught in a variety of venues to a number of different age groups. She has the most traditional style of Pilates on the Personal Euphoria team. She is a proud mother of two with a huge smile and a great laugh. Her healthy choices concerning wellness are sure to rub off.
Continue Reading
Less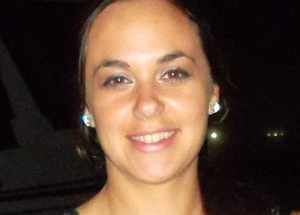 Ashley has an extensive knowledge and background in the health, fitness, and wellness field. She has a Bachelor's Degree in Sports
Medicine and Athletic Training from Quinnipiac University. In addition she is a Certified Holistic Health Counselor from The Institute for Integrative Nutrition in NYC. And she received her Certification as a Personal Trainer through The National Counsel of Certified Personal Trainers. In her classes, she'll strive to leave you with a sense of health, wellness, inspiration, and confidence.
Continue Reading
Less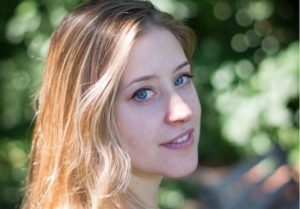 Rebecca Cashman is an American Council on Exercise (ACE) Group Fitness Instructor, International Ballet Barre Fitness Association (IBBFA) Barre Instructor,
and POP Pilates Certified Instructor. Since discovering her mom's original Mari Winsor Pilates tapes, Rebecca quickly developed a love of movement found on the mat in Pilates and yoga. Rebecca is excited to bring her upbeat, cardio infused Pilates and Barre to Personal Euphoria classes.
Continue Reading
Less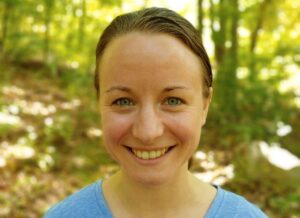 Kathleen started studying yoga around 2007 to help improve her physical and mental strength. She has completed her 200 hour teacher
training at Sacred Rivers Yoga. Kathleen also has an associates degree in Health Science as an Occupational Therapy Assistant from Manchester Community College. She incorporates the use of pranayama, mantras, mudras, and postures into her classes to best suite the needs of her students. She will gently guide you through poses to help ease the mind and body with years of experience helping individuals of all abilities.
Continue Reading
Less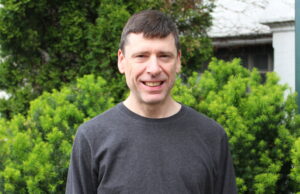 Rob is a Pilates Method Alliance Certified Pilates Teacher (PMA®-CPT) who completed his 450 hour Polestar Comprehensive Pilates training.
He has a diverse movement and sports history that includes golfing, running, cycling, speed skating, kayaking, and alpine and Nordic skiing. Rob sought out Pilates exercises years ago as a way to manage and prevent injuries and to help with conditioning for his myriad pursuits. His enthusiasm for Pilates continued to grow and led him to want to share his interest in Pilates with others. He loves teaching effective movement and is also an alpine ski instructor with 14 years of experience teaching all ability levels in Vermont and Massachusetts as a certified member of the Professional Ski Instructors of America. Rob places a big emphasis in his Pilates teaching on the fundamentals of breathing; core control; spine articulation; organization of the head, neck, & shoulders; alignment; and movement integration.
Continue Reading
Less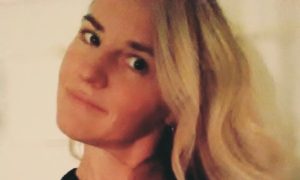 Rachel is a Yoga Instructor, Vegetarian Chef and Herbalist. She has a B.A. in Women's Studies from The University of Connecticut
and M.A. in American Studies / Museums and Communities from Trinity College. Rachel is the owner of The Replanted Herbalist where she sells her line of organic and wildcrafted looseleaf teas. She was first inspired to help bodies move and be healthier by the example set by her grandmother, Ann Smith, who was a well known instructor for senior fitness and taught around the country into her 80's. Rachel is also passionate about helping people to eat healthier. This desire began when her mother chose to adopt a macrobiotic diet as her course of treatment instead of surgery, when she was diagnosed as having a brain tumor that was pressing against her pituitary gland. Rachel brings with her this wealth of experience, empathy, passion and positivity with her to each class that she teaches.
Continue Reading
Less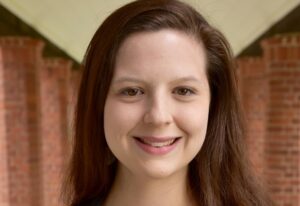 Allison McClain Merrill is a barre teacher, a musician, and an academic. She fell in love with barre because it is empowering and accessible, and it reminded her of growing up as a dancer.
Allison earned her teacher certification in April 2017 under Tetyana Boyeva, owner of Everbalance Wellness Studio in Jacksonville, Florida. Allison also holds bachelor's degrees from Jacksonville University in music education and English, and she completed her master's degree in religion and the arts in May 2019 at Yale Divinity School and the Yale Institute of Sacred Music. Allison enjoys learning new things, singing and playing music, spending time with friends and family, and watching television shows with her husband, Jack.
Continue Reading
Less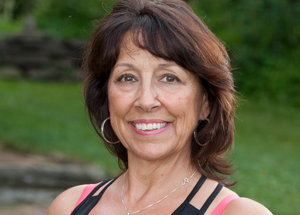 Janice is an experienced and skilled fitness professional with over 20 years teaching and coaching in health, wellness and exercise. Her
personal journey has taken her through a variety of fitness practices such as Pilates, Yoga, Zumba, and TRX. Janice is nationally certified in Personal Training and Group Exercise and her background has allowed her to be involved with the enhancement of thousands of individual's increased health and wellbeing. Janice brings this knowledge and expertise to every individual and class she teaches to encourage and inspire people.
Continue Reading
Less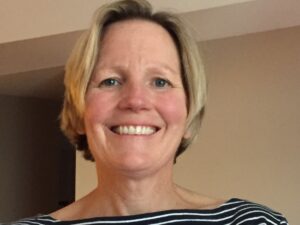 Barbara lives in Wethersfield with her husband George and twin 16 year old twin sons, Jim and Joe.
She is the secretary to the principal at Wethersfield High School and loves her job.  She gets so much satisfaction out of helping the kids, teachers, administration and parents.
Barbara is AFAA certified and has been teaching group fitness classes for 13 years.  Currently she teaches strength classes for Personal Euphoria and enjoys the social aspect of her classes and keeping her members strong.  
Continue Reading
Less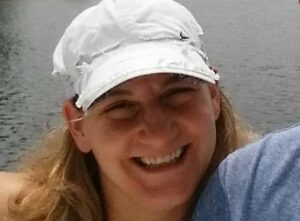 Kim has been teaching fitness classes since 2010. She became a Group Fitness Instructor with the goal of empowering others
to fall in love with exercise by making it fun. She has been AFAA certified in Group Fitness since 2010 and has been an AFAA certified personal trainer since 2012 – she is also certified to teach TRX, Spin and P90x.  When she is not teaching classes and creating new routines, her world revolves around her family; she has been married for 18 years and has 2 children. In her spare time she enjoys boating and paddle boarding. She is passionate about giving her Group Fitness participants a fun and effective workout.
Continue Reading
Less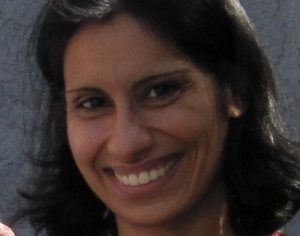 Sonia Tulyani comes from a family of yoga instructors — her father and grandfather were both yoga instructors in India.
She has been practicing yoga for twenty years and completed her 200 hour certification at Sacred Rivers Yoga in 2011. The ability of yoga to calm the body and mind is what initially attracted her to yoga, but through her studies she has learned so much more. Sonia is a research scientist by day and brings her inquisitive nature into her yoga practice. She hopes to share the wonder of self-discovery with her students.
Continue Reading
Less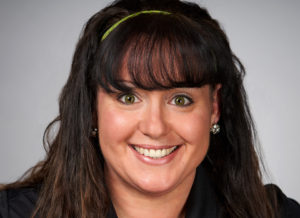 Theresa is a former competitive body builder who is AFFA certified and trained in barre, Pilates, Yoga, Zumba and most fitness modalities.
She has a BS in Exercises Science from Suffield State University. While she believes we need variety in our movement, she knows consistency is key to yield results for any fitness related goal that one may have. When she's not teaching fun classes, you'll find her doing her own strength class or doing cardio with her dog, running, or rollerblading.
Continue Reading
Less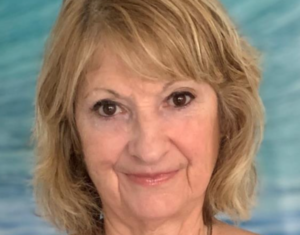 Angie has been involved in Fitness for 25 years. Through it all her view has not changed. She feels that exercise should be reachable, maintainable, and affordable.
An exercise class can brighten your whole day. Maintaining a strong and flexible body enables you to maneuver carrying little ones, to pushing wheelchairs, to dancing all through your life. She especially loves Pilates because Pilates can be taught to anyBODY.
Continue Reading
Less