When you workout in nature you are more likely to enjoy it, feel less pain, and move longer. "Green space" or the great outdoors motivates us to move. "Blue space"—somewhere near water—increases the gains even more. Step outside to exercise, and you just may find yourself skipping for joy! When you workout outside, it doesn't feel like a workout at all. Well…
Here are a few places I love to move outside. Please share your favorites in the comments!
Old Wethersfield, CT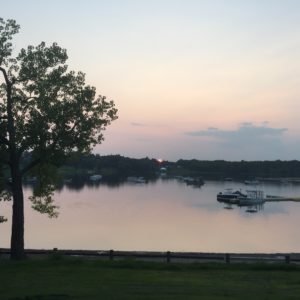 This combines green space (with exceptionally large 300-year-old trees lining the streets) and the blue space (with the Wethersfield Cove). In addition you get to feel like you have stepped back in time surrounded by historic homes. Walk Main Street, the Broad Street Green, Hartford Avenue, and Garden Street. As an added bonus, it's all flat.
This was a new discovering for me, but it is great for walking, running, or biking. There are multiple points of access throughout the state of Connecticut. I started in Colchester, CT, and the walk was absolutely lovely.
Start by a waterfall and then take a short (maybe 45 minute), easy trail to an outlook. Pack a picnic lunch and enjoy sitting by the river at the base of the falls.
Mark Twain and his best friend used to walk from Hartford to the Heublein Tower, so I like this place a little extra. You can go to the tower and then wander the trails all around with fantastic views.
The White Mountains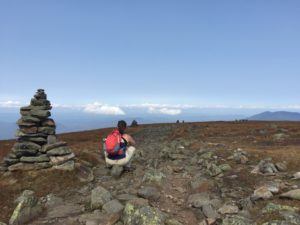 I've done a fair amount of hiking all over the world and the White Mountains are some of the best. They offer grueling hikes, but glorious views. Often hikes in New Hampshire will be over a lot of granite, so have good, sturdy shoes. Of course, Mt. Washington is fun, but if you want to try a different, less popular peak, consider Mt. Lafayette, Mt Moosilauke, Mt Liberty & Flume, Mt. Kinsman, Mt Whiteface, and Mt. Willard (about as easy as it gets in NH for a wonderful view).
Please remember to share your favorite outdoor spaces below!
Keep Reading
Read about my failures and successes hiking Mt. Kilimanjaro.
Do you hike alone?  Why?
Read about one of my favorite hikes: the Subway in Zion.
Stay in Touch
Order Your Copy of Keep Moving Today!
Subscribe to the Keep Moving Blog
Like the Personal Euphoria Facebook page
Find us on Twitter
Follow me on Instagram
Subscribe to my YouTube Channel