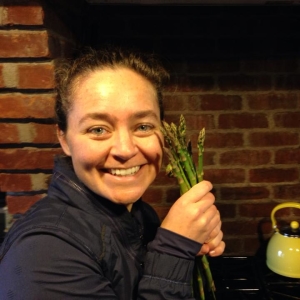 Playing with my food.
After a yet another month of mindful eating, I've come up with six tips for eating healthy.
Distraction
Being busy definitely helped me stay on track.  It is much harder to eat right on the weekend when there is no set schedule, but lots of fun activities.  In some ways that's a sad statement.  It is almost like saying I eat when I'm bored.  But there is one tool I've always used that sometimes works and sometimes does not.  If I want to eat and I think it's just for the sake of eating, I take a walk or start doing some exercise.  If afterward I still want the food I can have it.  If nothing else, at least I've added more movement before eating something I perhaps should have skipped.
Planning & Prep
Having healthy snacks ready and on hand makes all the difference in the world.  Junk food is very easy to grab.  The good news is if pressed for time, there are locations that we can buy premade healthy options.  For me, nuts was an easy snack to have around.  But if you are a cheese lover maybe […]