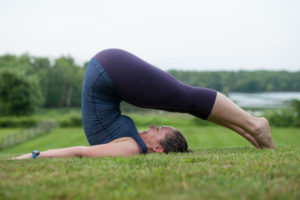 I'm not a doctor.  I don't even play one on TV.  Ultimately, the main messaging of this blog is that if you have certain types of pain, you should talk to your doctor about getting an MRI sooner rather than later.
Anecdotally, I find that the clients I work with get so much helpful information from an MRI (Magnetic Resonance Imaging).  Information that seems to help the course of action at physical therapy, or improve accuracy of cortisone shots, or the realization that the injury likely requires surgery or sometimes a simple procedure to resolve a problem.
Yet for some reason, also anecdotally, I find that my clients will be in pain for months and see multiple doctors before getting an MRI. According to the FDA, adverse side effects are rare, so I wondered why more people aren't getting them.  If MRI's seem to provide so much useful info, what's the delay in prescribing them?
MRI's are expensive procedures.  On average an MRI costs $2,611.  The machines themselves can cost over $3-million, not including what it costs to outfit the room to be able to host an MRI machine.  That is a problem.  No one wants to send people for expensive procedures that may not be needed.  But in 2018, it also doesn't seem right to make someone wait while in pain, possibly as the problem gets worse.
To make matters worse, it turns out that some doctors benefited from sending patients for MRI's, leading to a trend in what appeared to be unnecessary MRI's, and in 2012 the Choose Wisely Campaign led by the American Board of Internal Medicine Foundation pushed to reduce many unnecessary procedures.  This includes MRI's for back pain and headache, which were deemed generally not to require an MRI.    However, I know multiple people who benefited from the information an MRI gave them about their continued back pain.
There are new technologies on the horizon like a 3D, color x-ray.  And maybe that will end up replacing all the options we have now with even better results.  But for the time being, if you are in pain, at least talk to your doctor about whether an MRI would help.  If you've been in pain 3 months or more, it certainly seems worth it.  And, just to be sure, ask your doctor if she has invested in the MRI you will be taking.
Read More
Or maybe your bed is causing your pain? Click here for more.
Play with posture to ease pain.
Perhaps it's your fascia creating back pain!
Keep in Touch
Subscribe to the Keep Moving Blog
Like the Personal Euphoria Facebook page
Find us on Twitter
Follow me on Instagram
Subscribe to my YouTube Channel