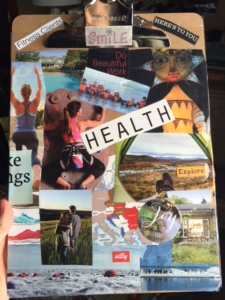 My vision board…front and back.
Stephanie Tishler of Tishler Coaching Services hosted a Vision Board Party.  Full disclosure:  Steph has been a client and friend for years, which is the reason I went.  I'm not anti-vision board per se, but it's not something I would normally seek out on my own.
I didn't know if I was going to know anyone else at the event (turns out I did), but I was a little concerned about creating a vision board with a group of people I didn't know that well.  It seems sort of personal.  I had nothing to worry about.  The entire night was great—better than I expected.  In fact, I'm writing this post because I think it's a great way for a group of friends, co-workers, or interesting strangers to spend a few hours together.
The Set Up: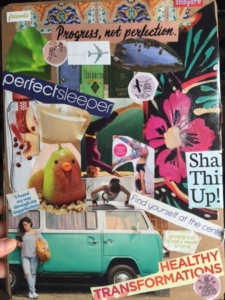 We basically got together, mingled a bit over snacks and drinks and then went to a long table where Steph had everything we needed.  She provided note cards for us to jot down our visions.  What goals did we want to reach for?  What […]