Last summer I read the China Study and tried the recommended no animal protein diet for a month.

As a 28-day vegan my HDL and LDL both dropped considerably, but my body didn't feel good.

I was bloated and uncomfortable the whole month.

I don't think veganism was meant for me, but I like the idea of eating and incorporating more whole foods into my diet.

And I like that someone was doing research that empowered people and provided a potential choice over some medications for certain problems.

Can diet really cure our health problems in this country?

The answer isn't easy.

It depends on the problem and the person.
I think generally each person has to find a diet and lifestyle that works for them.

Obviously if you have health issues you may need to make more ardent changes, but if you are healthy you can sometime get away with a little more flexibility.

Some people might do very well on a […]
Forks Over Knives
Maggie Downie
2017-09-12T19:31:29-04:00
Warning: This week's blogs are all about how my vegan diet is going. You've been forewarned.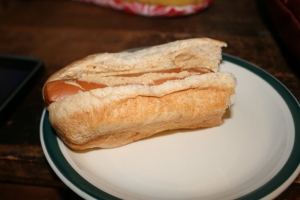 So I spent last week whining to all my classes about being a vegan. I thought I had outgrown whining, but apparently if you feed me the wrong food, I quickly regress. So here are just some concerns I have with being vegan. They are minor dilemmas for me, but ones I don't have answers too.
1) All the fake meat and cheese that is available for vegans and vegetarians seems odd to me. I feel that if I were being a real vegan I wouldn't eat any of that. Plus it's all processed, and I'm not sure if that is the point of this exercise. In week one I ate very little of the processed fake meat, but because preparing vegan food was so time consuming, I started eating a lot more in week two. Life was easier in week two, but I feel like I'm cheating. So what is the right answer for actual vegans? Do you eat […]
Whining
Maggie Downie
2017-09-12T19:31:49-04:00