We celebrated birthdays at my Grandma's house the other day. Celebrations always seem to involve food. Dinner is fairly easy to make gluten free. Provide a meat, veggie, and potato and you're all set. Dessert is a whole other story. I felt a little sad when my mom's favorite carrot cake came out and I knew I couldn't have any. My grandma had gone to the trouble to make me a gluten-free cherry cobbler. It was nice to have something for dessert, but I find that gluten-free desserts tend to lodge in your stomach like a lead brick where they linger for hours.
Some days it's hard to know that there are things you just can't eat.

Occasionally I drive by Dunkin Donuts and I just want to grab something quick.

It feels like the rest of the world (or at least the rest of New England) can do it.

I tell myself that it's probably better this way.

There is not benefit or reason for me […]
Gluten Free Not Getting Easier
Maggie Downie
2014-08-04T18:02:19-04:00
This Saturday I ate three pieces of cake for dessert. Yup, three pieces. That is not a good choice by any standard. Cake isn't a healthy food and three pieces is far from moderation. It was a bad choice. Anyone can recognize that. The problem is I think when a lot of us, myself included, make a bad food choice like that we feel like we should just throw in the towel and eat whatever we want for the rest of the day. Sometimes, if I make a bad food choice on a Tuesday I convince myself I've ruined the week and might as well wait until the following Monday to start again.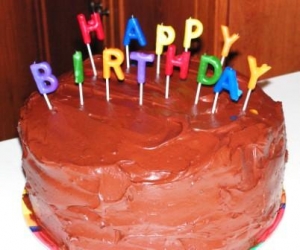 But obviously this isn't the way to think about a food or exercise mishap. Making a bad choice should really incentivize us to get back on track. I'm not sure why our minds take advantage of the mistake. Most likely it's probably just our way of […]
Let Me Eat Cake
Maggie Downie
2017-09-12T19:31:37-04:00