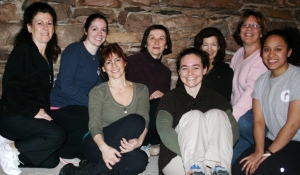 If you haven't heard, we are starting a new class in Rocky Hill. Susan designed it–it's part dance, part strength training and 100% fun! Those of us from Personal Euphoria who were available got together to try it, and we had a blast. It was easy to get a picture with everyone smiling.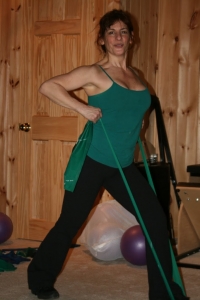 Here's what the class entails:
20/20 FUNKtion – A 20-minute dance workout with great "funky" music that will get your spirit and energy up! To be followed by a 20 minute Strength & Conditioning segment using bands & balls. This class provides functional movement. All fitness levels are welcome and no prior dance experience is required. Be prepared for a high energy workout and a great calorie burn! Time will fly and you'll never be bored.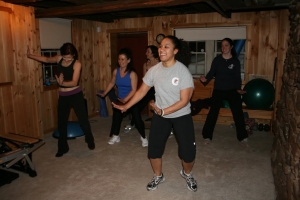 So if you live near Rocky Hill and you are free on Thursday nights at 6pm, try the class. The best part is that right afterward there is a pilates class–so you can have a full body workout, get some cardio and still have time for your pilates! Our new program 20/20 FUNKtion is fun, Susan is a blast, and the group that takes class at Rocky Hill is wonderful, so go be a party of it.
The class starts February 24th so sign up today.