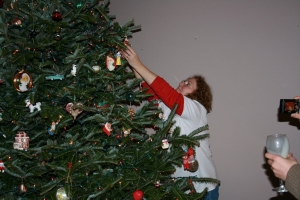 Hooray!! I am a big Christmas dork, and I love Christmas music. When I start to get Christmas songs stuck in my head in July, I try desperately to get them out because in July Christmas is a long way off.
I really think it's good to celebrate one holiday at a time, so in Maggie Downie's made up rule book today is the first official day of the Christmas season. It's finally okay with me if stores are playing Christmas music and have Christmas decorations displayed.
This weekend my family will be together to get my mom's 12-foot plus Christmas tree, a tradition we have had for my entire life. It is one of my favorite days of the year.
What is your favorite part of the holiday your celebrate? If you don't celebrate a holiday, what do you love most about winter?