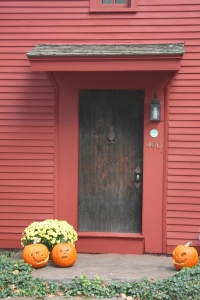 This weekend was a perfect fall weekend and Matt and I took full advantage. We bought some pumpkins and carved them. I've done pumpkins since I was a kid, but I certainly don't do them every year, which is too bad because it was so much fun.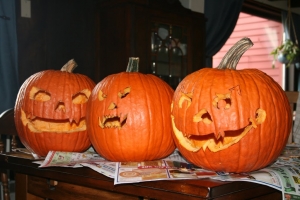 Plus, now that our jack o' lanterns are hanging out on our front step, the house looks a little more alive, and I feel a little more in the spirit of a Halloween. Whatever we do that brings us joy is good for the mind and body. So if you'd enjoy carving pumpkins this year, I really recommend trying to make time for it. Not to mention, it's such cheap fun. We got three perfect pumpkins at Bob's on the Berlin Turnpike in Wethersfield for $18.
.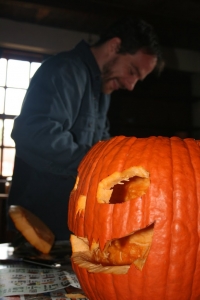 Now, if only I can figure out what to be for Halloween. Any suggestions?