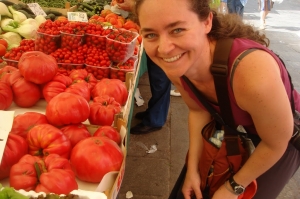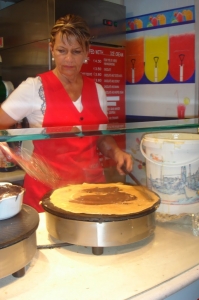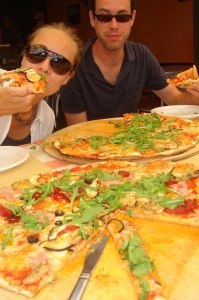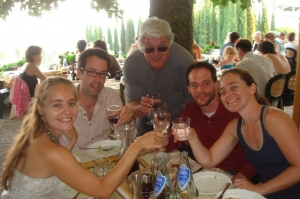 Half the fun of vacation is eating the food, and since my recent trips have been to countries where you have to be careful what you eat and you need to sterilize the water, I was thrilled to be going to Italy.
I'll admit that I ate gelato every day, sometimes twice a day, sometimes wrapped in a crepe. Matt was attempting to eat pizza everyday and I tried to help him achieve this goal for perhaps four or five days in a row. Portions are smaller, the food is fresher, and nutella is treated like a God. Truffles are delicious.
The food is an important part of meals, for sure, but in Italy meals last a while so that conversations linger, and the company on this trip was very good.