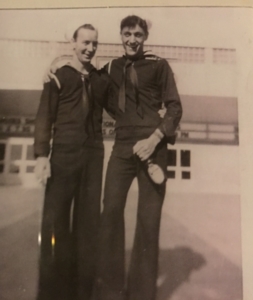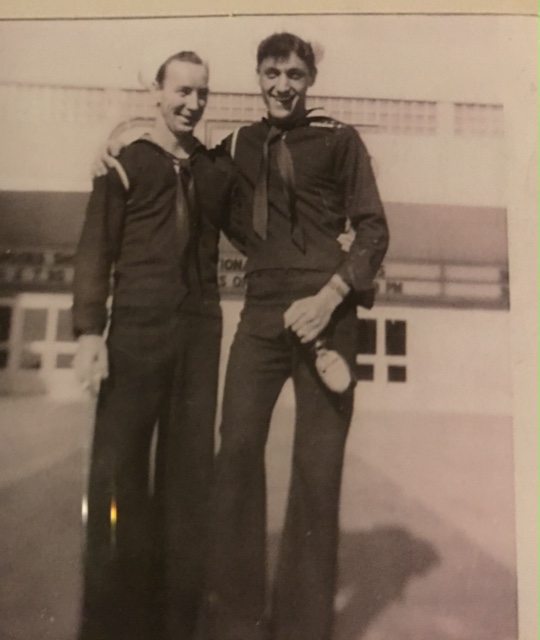 Robert "Red" Hale on the left.
Both my grandfathers fought in the South Pacific during WWII.  While I know more of my Grandpa Downie's tales from the time, my mom's dad, Red, had a story that I love to share. 
He was in the pacific on liberty.  Sometimes during the liberty the sailors would start a pick-up ballgame or set up a boxing ring.  My grandfather had just entered a make-shift boxing ring.  He had the gloves on when a monster of a man stepped in at six-feet, 200-pounds.  My grandfather and his twenty-nine inch waist turned to the ref, eyes wide and hollered, "Take the gloves off!  Take the gloves off!"
But the larger man said, "Don't worry, kid.Plank Story: Boxing Ezzard CharlesMaggie Downie2017-12-29T19:55:33-04:00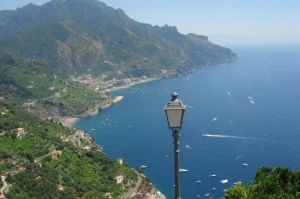 One of the reasons I like traveling the most is to see how many beautiful places exist in the world. There is so much to see and do, and there is an endless supply of natural beauty. It helps me stay motivated because I want to remain healthy and active so that I can continue to see the world my whole life.

What inspires you? Maybe take a few minutes to really think about what gets you going and if you have enough of it in your life.

The picture above is our view from the villa we were staying at in Ravello Italy (part of the Amalfi coast). Price point: $38 a night per person. I love that some of my best views have been the cheapest. Double click on the picture so that you can see it a little larger. To the left on the lamppost and down on the shore, look for the red and blue umbrellas (you can barely see them). That is Minori. Read Monday's blog to […]

Beauty in the World

Maggie Downie

2017-10-25T14:26:05-04:00

I planted some seeds a couple of weeks ago and watched them sprout and grow into little shoots. When I saw little green tentacles sprouting out of the soil, I was so excited–like a little kid.

Moments where great pleasure is found in something so small are wonderful. I hope you have multiple moments like that.
Spring Has SprungMaggie Downie2017-09-12T19:35:26-04:00