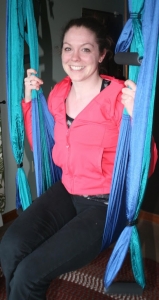 I began taking Pilates classes while at the University of Connecticut and loved the physical outlet Pilates provided me. Being an active runner, Pilates was a chance for me to get a full body workout without the impact of the pavement. I pursued my Pilates education through Peak Pilates and STOTT Pilates to learn the different methods and practices that Pilates has to offer in hopes of creating a better experience for my participants.
I love learning and absorbing new exercises and techniques not only for my teaching but for my own personal knowledge. One of the greatest feelings is working to successfully achieve a challenging exercise. And once I do, there is always something new to work on to challenge my body!
I still run and continue to see progress in my running posture and strength in a way that enhances my entire body. And I love getting to share Pilates with others.