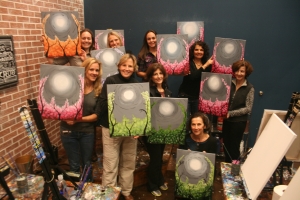 You've been mooned by Personal Euphoria
The Personal Euphoria staff went to Muse Paint bar in West Hartford for our quarterly get together. If you've never been, check it out.  It was so much fun.  It's wine and painting—both superbly therapeutic. Although I think I'm the only one who would take the painting over the wine.  We get good attendance at all our staff events (I think we like each other), but this was our best ever attended event (I think the staff likes wine).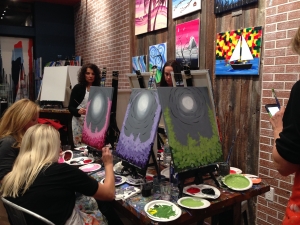 Love all the colors!
We booked a private class and picked a painting. Because we had a private, when we got stuck the instructor came around to help us individually.  At one point, she came to Barb, sitting next to me, and said, "Do you want me to talk you through how to fix that or do it for you."  Barb wanted the lesson.  "Talk me through it," she said.  When the instructor came to me with the same question, I was going to be ready with the same […]