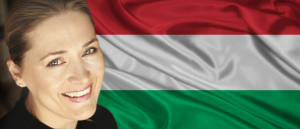 Meet Katy
"My cousin and I were always rubbing each other's feet when we were younger," Katy Hall reminisces.
Many years later, Katy found herself treating her clients to a foot rub after their facials and she soon realized what a great addition it was to the services she offered. Katy was officially bit by the reflexology bug.
Reflexology uses therapeutic essential oils while applying pressure to the feet through a variety of techniques. These techniques claim to dissipate energy blocks within organs and systems and breakdown crystalline structures within the body. Stimulating the circulatory lymphatic systems, electro chemical energy, and the body's natural immune system helps encourage the release of toxins and enables the body to heal itself.
While there are mixed reviews as to whether or not the claims reflexology makes are true, and some studies may be flawed, the University of Minnesota, compiled a list of studies that do seem to show there may be benefits to organs and the rest of the body.  Studies have shown an impact on organs, a decrease in pain, blood pressure and other symptoms, and an increase in relaxation.  Ultimately, no matter what […]