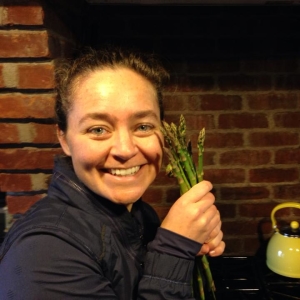 Playing with my food.
After tracking the workouts of millions of people, a fitness app tracker claims most of us will fail at our New Year's Resolutions on Jan 17th. That means we are mere days away from needing to think about a reboot. If you've already derailed from your workout routines or healthy eating goals, it's not to late to press the reset button. (It's never too late.) This is precisely why we hold the Mindful Eating Challenge every February. I tend to have derailed on all my good intentions around this time. Also, February is the shortest month of the year.
What does the Mindful Eating Challenge Entail?
That's entirely up to you. You pick what your goal is…no sugar, a specific diet, less alcohol, no (pick a food or food category) Monday-Friday, eat a veggie at every meal, chew more, eat slower, drink more water. You pick what you think you need. Try to pick a manageable goal. Maybe even one that pushes you little. If you err, that's okay…the goal is to notice and be mindful. How do you feel when you meet your goal? How do you feel […]