Summer will be over before you know it. I keep wondering why people are talking to me about September already and then I realized the other day that it's less than a month away. The days are getting shorter (which always makes me sad) and the nights are getting cooler (which I'd love if it didn't mean summer was ending). I can't believe it's already mid August (almost).

So with only a couple weeks of summer left, what are the items you absolutely want to check off this summer that you haven't gotten to yet or that you want to make sure you fit in once more? For me, this is what I hope to make time for in the next couple weeks.
·
A swim in my mom's pool
Summer is Ending!
Maggie Downie
2017-09-12T19:31:29-04:00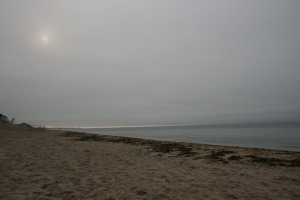 We are halfway through summer. Are you making the most of it? Here are some of the things I love about summer. What are your favorite summer activities? Have you done any of these? I haven't even done all of these yet this summer!
• Working out outside
• Hiking
• Swimming
• Going to the Beach
• Reading in the Shade
• Lying in the sun
• Checking out flowers
• Ice Cream
• Ice Cream
• Ice Cream
• Picnics and Summer Parties like the 4th of July
• Corn on the Cob
• Watermelon
• Cookouts
• Camping
• Being Lazy
Summer List
Maggie Downie
2017-09-12T19:31:50-04:00