Before I learned to connect my belly button to my spine…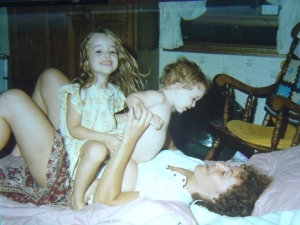 Core & Pelvic Floor Engagement
Maggie Downie
2017-09-12T19:31:55-04:00
This video has been popular on Facebook lately, at least in the circles I seem to run in. It's worth watching to remind us of all that goes into the simplest movement. Also, I feel like people often get frustrated with themselves if something hurts or they have an injury, but sometimes it's good to stop and remember where we all came from. This is where we all started.
Plus, I love watching how happy the baby is with herself when she can finally do it. She even seems happy to be trying it. Our bodies really do like to move.
I'm also quite partial to the giraffe in the background–a toy that made an appearance in Three Men and a Baby.
Feldenkrais Baby
Maggie Downie
2017-10-25T15:49:56-04:00