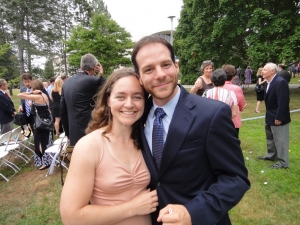 This Saturday Matt and I celebrated 11 years together. He is a joy and my favorite friend. He is a big part of Personal Euphoria because Matt encouraged me to take the leap and quit my day job to start PE and begin teaching Pilates full time.
One of our favorite pastimes is to stroll around Old Wethersfield.

We love doing it so much we moved here.

In all our travels we have yet to find a town where we enjoy walking as much.

Not only does Old Wethersfield have such a quaint New England feel, but it's flat and you can walk forever.

We have a three mile and five mile loop that we do regularly.

In my experience it's hard to find a place where you can walk on sidewalks, have great views. and walk that far without repeating yourself.
Walking is good for our health, but it's also good for our minds.
Matt: My Favorite Person
Maggie Downie
2017-09-12T19:34:31-04:00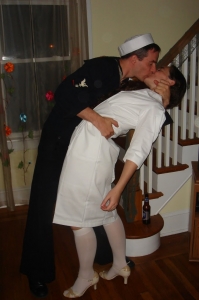 Matt and I have been together for ten years today. And I think we are both pretty lucky to have found each other. We are a good match, and I'm happy to have him by my side in life. He is a good person to have next to you when times are good and when times get tough. He's also a good inspiration for me.
It was Matt who helped coax me to start my own company. I was very nervous to leave my job and take the leap to being self-employed. Matt kept suggesting it was the right decision and that once I made the decision I would feel good about it. He was right. I love what I'm doing and I haven't regretted the decision yet.
He may not do pilates himself, but he is a good advocate for pilates. And if you take one of our classes and love it, you have Matt to thank, at least in part. Not only did he help give me the nudge I needed to start the company, but in […]
10-Year Anniversary
Maggie Downie
2017-10-25T14:30:14-04:00