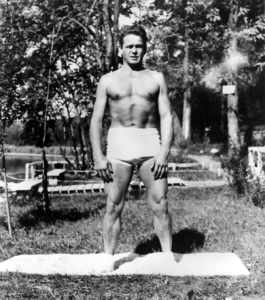 Joe Pilates Aging in Place. I think he's in his fifties in this picture.
Aging in place is the concept that you can stay in your own home and community safely as you age.  Baby Boomers have started a trend of remodeling their homes to enable them to stay in one place as they get older.  We can make adjustments to our home, but what about to our bodies?
I've noticed a lot of family, friends and clients talking about getting older—movement feeling different in their body, new aches and pains they never had before, and certain exercises getting harder than they used to be.  Perhaps it's just a phase and timing like when you are a certain age there is a year or two where everyone is getting married.  A few years later your schedule is packed with baby showers.  I guess I currently know a number of people that are hitting a milestone age that makes them stop, think, feel, reminisce, and remind them that time is fleeting.
It's a challenge to know how to handle changes in […]