This Saturday I ate three pieces of cake for dessert. Yup, three pieces. That is not a good choice by any standard. Cake isn't a healthy food and three pieces is far from moderation. It was a bad choice. Anyone can recognize that. The problem is I think when a lot of us, myself included, make a bad food choice like that we feel like we should just throw in the towel and eat whatever we want for the rest of the day. Sometimes, if I make a bad food choice on a Tuesday I convince myself I've ruined the week and might as well wait until the following Monday to start again.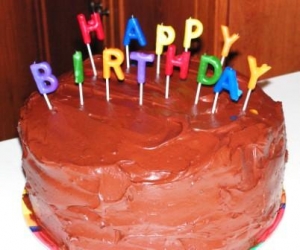 But obviously this isn't the way to think about a food or exercise mishap. Making a bad choice should really incentivize us to get back on track. I'm not sure why our minds take advantage of the mistake. Most likely it's probably just our way of rationalizing wanting to continue to eat poorly.
So having realized this, I'm now working to change the way my mind thinks when I make a bad food choice. If I overeat or have two too many servings of cake, I don't have to ruin the rest of the day or week. I could even potentially take twenty minutes to walk and counteract some of the extra calories. I can immediately make a positive chance instead of harping on my failure.
No doubt, I'll probably not alter my thinking right away and all the time. But why would I want to wait a week to become healthier when I can start right now?