Just in case you are already having trouble sticking to those New Year's Resolutions, here is an exercise challenge for the week.

I'll do it to.

Can you find ten minutes a day to do Pilates?

Just pick your favorite exercises or put in one of our DVD's and do it for a little while.

Coming to class counts of course, but not for me.

I have to do ten minutes outside of class.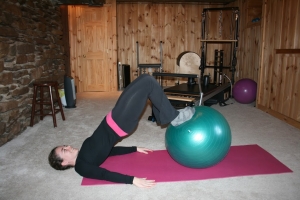 Here are some exercises I rarely skip when I'm doing a quick Pilates workout for myself:
Otherwise I change it up.

And I must admit, I often skip the 100, mostly because, as you know, I'm not a good counter.

And even when I'm all alone working out by myself I can't seem to count right.

Who is with me?