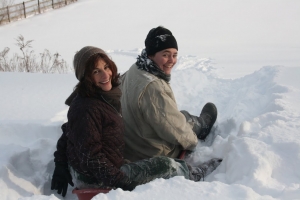 If the snow is going to stick around for a while, and apparently keep coming, we might as well have some fun with it. So that's what Susan and I did over the weekend. We met at 8am on Saturday morning to sled in my backyard for the first time.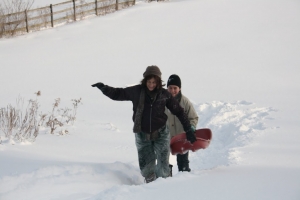 It was so nice to be up in the morning. And as always I love getting to spend time with the people I work with, but don't get to see since we are teaching in different places.
Trudging
up the hill made for a pretty decent workout. But best of all, having fun in the snow made all the shoveling completely worth it. I felt like a kid again–and that never fails to feel good.