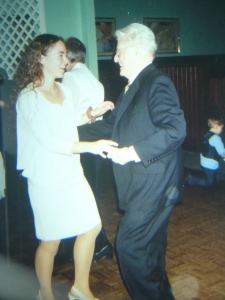 Do you know a Veteran you can thank today? I'd like to thank both my Grandfathers–not only for their service in the South Pacific during WWII, but for sharing their stories with me. My Grandpa
Downie
first brought my family to one of his ship's reunions in 2001. He'd been attending for decades, but this was the first one that was local. Now I have had the opportunity to share the stories of many of the men he served with, and the men and their loved ones have all become a second family.
Knowing them all has been a very rewarding experience and I am grateful to have gotten to share a piece of their lives.
Is there someone you are grateful for? Today is a good day to let them know.