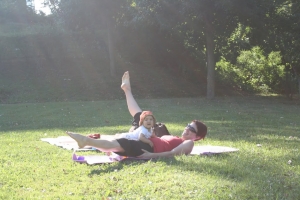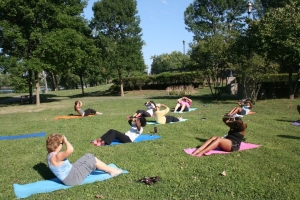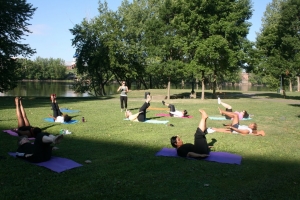 We are having so much fun in Pilates on Saturday mornings. A great group of men and women have been showing up. The weather has been perfect and it is a superb way to start the day.
This Saturday one of Maggie's friends came with her new daughter Lydia. They had a great time. Lydia cheered everyone one and helped her mom do some of the exercises!
There are two more weeks, so consider joining us.