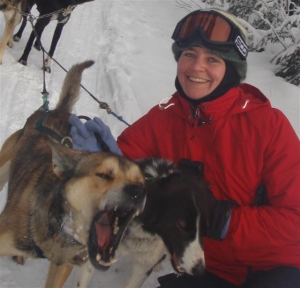 It won't be easy, but it will be fun. For the new year some friends and I went dog sledding in Canada. I thought it would be hard, but I had not idea how hard. We had to run up numerous snow covered hills. (When you stay on the sled the dogs look at you as if to say, "Hey, I'm running, why aren't you?") There were moments when I didn't think I could do it, but that made me want to do it all the more. It is rare to find a challenge like that.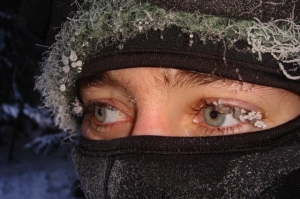 It was a wonderful experience that I would totally recommend. It's great for an active group of friends or a family with older children. The young kids who were in our group had a tough time with it. We went with
Chocpaw Expeditions
. Think of it as a way to try something new. Plus, with all the running, twisting, turning, and jumping I was thankful for my Pilates training to help protect my back and keep all my muscles in good working order. But you have to like the cold. It was about 15 degrees F on our two days out on the dog sled and colder at night!